Village of Canastota – Winter Information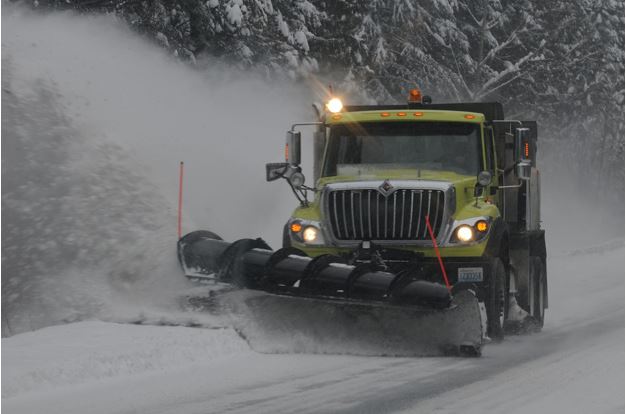 Plowing the Streets
The Department of Public Works acts as quickly as possible during inclement weather to assure the safety and clearance of all Village streets for the use of emergency vehicles and citizens. Your patience, cooperation, and understanding will help the road crews to clear the roads faster and safer. When you are driving during snow removal operations, please be patient and give snow plows a wide berth. You should NEVER pass a snow plow unless indicated by the operator. Snow plows have limited visibility and must often back up and make sudden moves to avoid parked cars and other roadside obstacles.
Shoveling Your Driveway
If it is possible, wait to shovel out your driveway until after the snow plows pass through your street. If you cannot wait, shovel the entrance to your driveway last. If you shovel it first and a plow passes by while you shovel the rest, the snow that the plow is pushing will empty into the opening you just created.
Another important tip to make shoveling your driveway easier is to pile the snow on the opposite side of the snow plow's approach. On a standard two-way street this would be the right side of your driveway as you face the street. This way, when the plow passes by, less snow will be pushed back into your driveway.
It is a public hazard and against New York State Vehicle and Traffic Law to shovel snow into the street. This creates a slushy mix on the side of the road that the snow plows may not be able to reach due to parked cars or other roadside obstacles. If you use a snow blower, point the blower away from the street. The Police Department can issue citations for shoveling or blowing snow into the street. If you hire a contractor to plow your driveway or shovel your walk, you should make certain that they do not plow or shovel snow into the street or across the street.
Shoveling Your Sidewalk
Homeowners are responsible for clearing snow and ice from the sidewalks in front of their property by 11:00 a.m. Commercial businesses should keep sidewalks in front of their businesses free of snow and ice at all times between 9:00 a.m. and 5:00 p.m.
Placing snow in the sidewalk is prohibited. The Department of Public Works clears the sidewalks for all Village-owned properties and parks. The DPW may also at times perform sidewalk plowing along main routes to accommodate residents during heavy snowfalls. Please note: This service is a courtesy performed during normal work hours after roadways have been cleared. The homeowner is still responsible for clearing their front sidewalk.
Parking Your Car
No Overnight Parking on village streets from November 1 to April 1
Parking in the streets during or following snowfall hampers the snow plowing efforts, restricts traffic flow, and increases the potential for accidents. Please do not park vehicles across the sidewalk. NYS Vehicle and Traffic Law prohibits parking of vehicles on sidewalks. Cars that are parked in violation of these parking regulations will be ticketed and may be towed during a snow event.
We'll Work with You
If you have questions or concerns regarding snow removal, conduct of snow plows, parking during a snowstorm, or problems with snow removal on your street or neighborhood, please contact us at (315) 697-7042 We will work with you to determine the source of the problem and the most appropriate resolution.