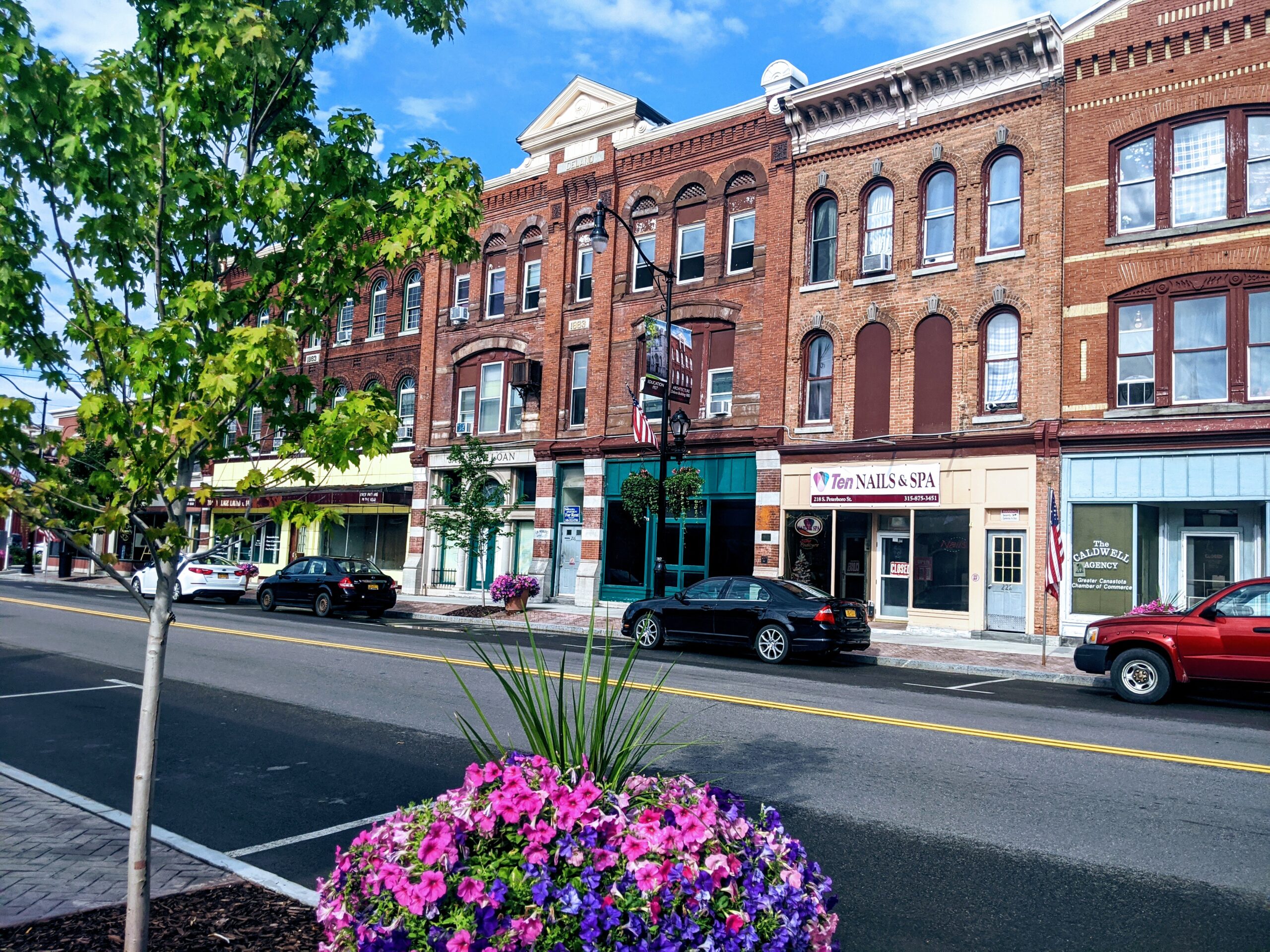 The Village of Canastota has partnered with the community and business owners over the last few years to transform our downtown. Most recently, Madison County partnered with Canastota to attain a New York Main St grant. This grant assisted our community in an investment of over $500,000 into historic renovations to our store fronts and apartments. The façade of our downtown was transformed as our business owners invested into these spaces and Main St provided matches to leverage the money even further.
Over the last five years, the community has invested into the streetscapes and infrastructure of the downtown, including reconstruction of the roads, sidewalks and curbs, new historically accurate light posts, banners and benches. We've done this with the assistance and support of the Department of Transportation.
Our next journey of revitalization is our Canal front properties. Starting this year, we have contracted with a landscape architecture firm to plan the redevelopment of our Canal Street space. We strive to continue moving forward while preserving our rich history.
To learn more about living or working in Canastota, reach out to our Village Administrator Jenn Farwell (315) 697-7559
Links:
NEW YORK MAIN STREET PROGRAM GUIDE
TEP GRANT