Police Reform and Reinvention Plan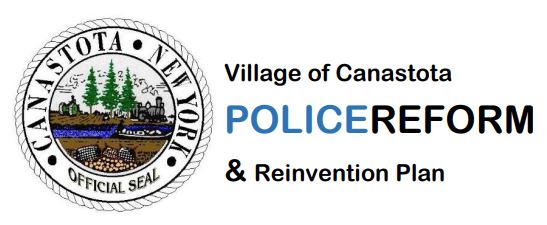 NOTICE IS HEREBY GIVEN that during the March 1, 2021 Village Board of Trustees meeting, the Village will be accepting comments on the Police Reform and Reinvention Plan (as seen below). The comment period will be at 7:15 p.m., or as soon thereafter as may be heard, at the Municipal Building, 205 South Peterboro Street, Canastota, New York.
The complete text of the proposed Plan is available for review at the Village Clerk's office during the Clerk's regular office hours and also on the Village Website. All interested persons will be heard at this public hearing.