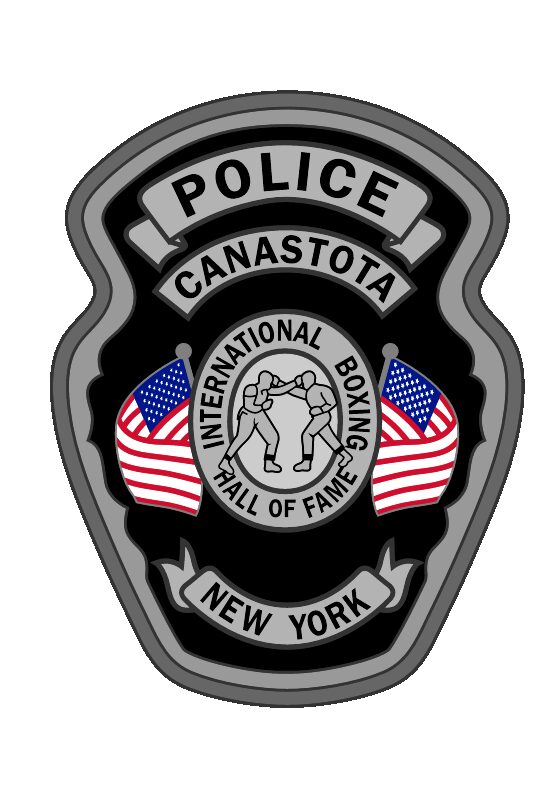 The Canastota Police Department is currently comprised of four full-time and six part-time officers and one Officer-in-Charge. They patrol approximately 3.5 square miles of village roads in marked and unmarked vehicles. The members of our department are dedicated law enforcement professionals who take pride in delivering the best possible police services to our community. We are proud of our efforts to provide a safe neighborhood and school environment
The Canastota Police Department is currently undergoing the process of completing the Police Reform and Reinvention Plan. For more information about the process, please contact the village office at 315-697-7559.
Traffic Concerns or Complaints:
The Canastota Police Department offers an email in an effort to allow the community the opportunity to better communicate with us and submit complaints about traffic violations in your community. The TRAFFIC email is in place to allow citizens another avenue to provide officers with information regarding traffic complaints in the Village of Canastota. By emailing the TRAFFIC email, a citizen may leave information which we can use to address your complaint. This method is used for gathering increased enforcement locations or (hotspots) for selective traffic enforcement. If you have an in-progress traffic complaint please call (315) 697-8888 for immediate assistance. To submit a Traffic concern or complaint please fill out the form below.
VINE service lets victims call a toll-free number, visit www.vinelink.com, or use the VINELink™ mobile app to anonymously check on an offender's custody status.
To search the New York State Sex Offender Registry: http://www.criminaljustice.ny.gov/SomsSUBDirectory/search_index.jsp

Give us your feedback!
Any individual who wishes to recognize an officer(s) or the department for exceptional service, or in the event of a negative experience you wish to share, we want to hear from you. We will accept any and all feedback, good or bad. However, an investigation into an officer's conduct may not commence without a formal complaint.
If you would like to file a formal complaint regarding an officer's conduct, you will be required to fill out a departmental complaint form and participate in the complaint process. We take these complaints seriously, thoroughly investigate them, and determine if laws, rules or regulations were violated. When filling a formal complaint, you will be notified whether action was taken or not regarding your complaint.  
You may contact us in the following manner:
Email the Officer-in-Charge, Sgt. Sean Barton, at sean.barton@canastota.com or call the police department at (315) 697-2240
Email the Village Administrator, Jeremy Ryan, at administrator@canastota.com or call the village office at (315) 697-7559