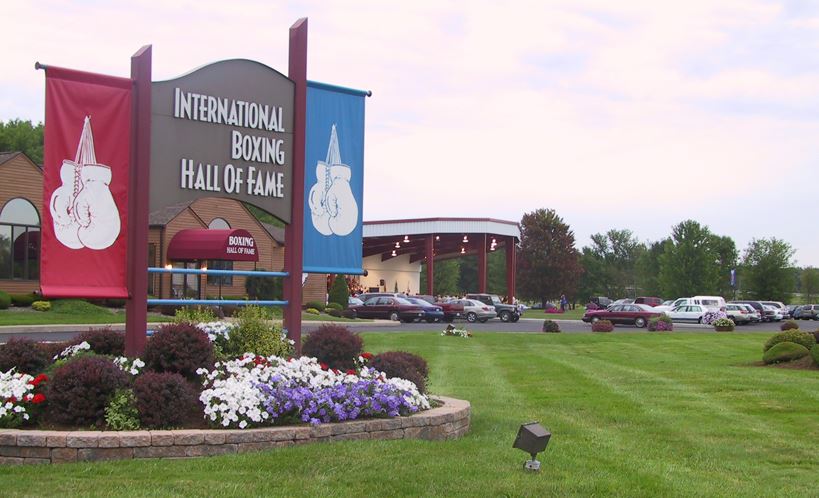 The International Boxing Hall of Fame was founded in 1984 in Canastota, New York. Our own Carmen Basilio took both the Welterweight and Middleweight World Championships in the 1950's, and Canastota's Billy Backus was crowned World Welterweight Champion in the 1970's.
Our mission is to honor and preserve boxing's rich heritage, chronicle the achievements of those who excelled, provide an educational experience for our many visitors and operate our facility in a manner that enhances the image of the sport.
For four days in June each year, the Village of Canastota becomes a major sports center of the world as we present our annual Induction Weekend of Champions. During this special weekend, boxing legends rub elbows and shake hands with boxing fans.
The museum has exciting and unique displays. Showcases are filled with colorful robes of boxing greats. We have gloves, hand wraps and fist casts from dozens of champions. There are ticket displays, poster displays, plus life-size statues of famous fighters. There's something for everyone to see and enjoy in the Boxing Hall of Fame Museum.