Village of Canastota accepting bids for tree removal project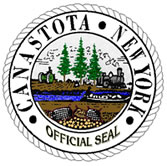 LEGAL NOTICE
Sealed bids will be received by the Village of Canastota at 205 South Peterboro Street, Canastota, New York 13032 until 3:00 p.m. on Wednesday, July 13, 2022 for the removal and disposal of trees and stumps throughout the Village.
Requests for written quotes are available in person at the Village offices at the above address Monday through Friday, 8:30 a.m. to 4:00 p.m. Interested parties may also contact the Village Administrator at village@canastota.com for more information or an electronic copy.
Bids will be publicly opened on July 13, 2022 at 3:00 p.m. at the Village offices.
The winning bidder must agree to pay prevailing wage and other employment requirements.
The Village of Canastota reserves the right to reject any and all bids.
Dated: June 23, 2022
Catherine E. Williams
Clerk/Treasurer
Village of Canastota