Village pool closed due to pump failure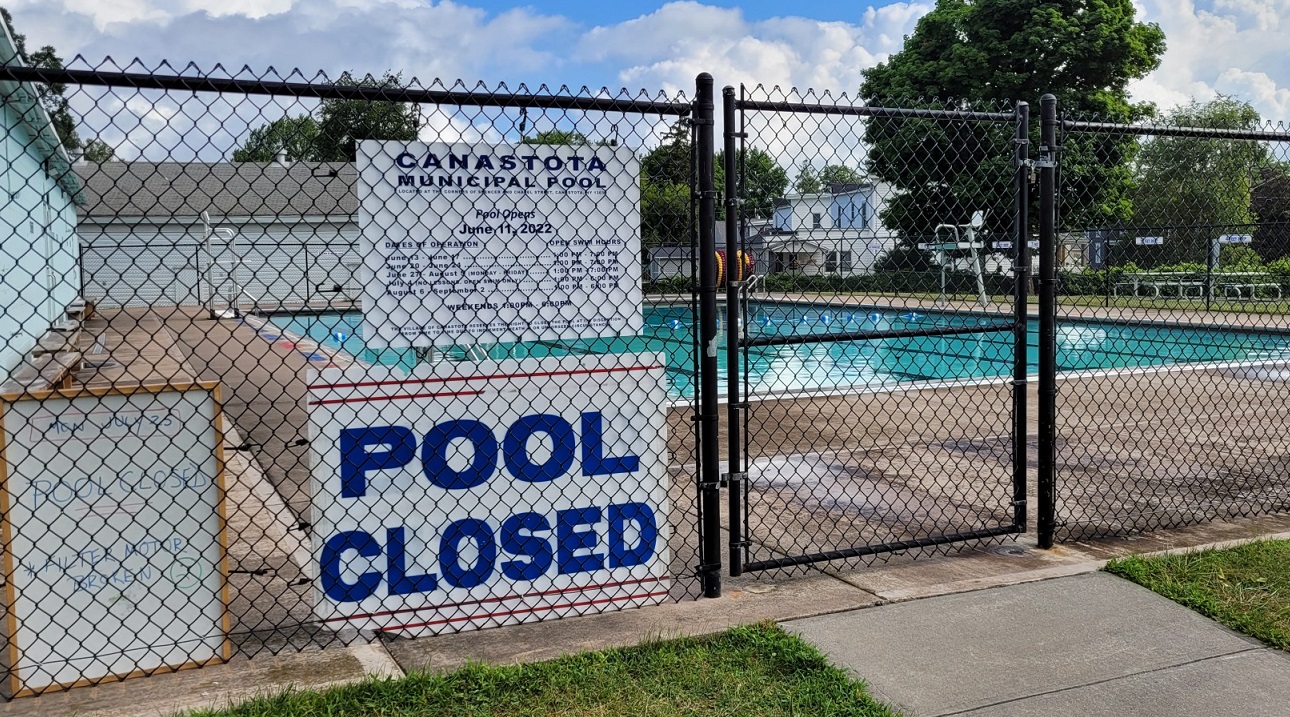 CANASTOTA, NY – The village pool on Chapel Street will be closed for the foreseeable future due to a pump malfunction.
The pump first broke down on the morning of Saturday, July 23rd. The pool will remain closed while the village works to find a new pump. The pool uses a very specific commercial-grade pump, and we're making every effort to find a replacement.
Unfortunately that means the village won't be able to offer open swim or lessons for at least the next few days, likely longer. We'll provide updates when we have new information to report.
Also, we've received inquiries about possible refunds of prepaid pool fees. It's too early to decide if that will be necessary. Hopefully we'll find a new pump and that won't be an issue.
We appreciate everyone's patience and understanding. Thank you.