Early Voting Hours for August Primary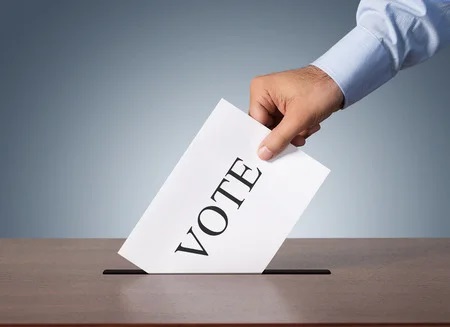 Madison County Board of Elections Announces Early Voting Hours for August Primary
Wampsville, NY – For Madison County residents who are eligible and want to take part in Early Voting for the Primary Election, it will be available at St. Paul's United Methodist Church at 551 Sayles Street in Oneida. Voters will cast their ballot on the same voting system used on Election Day.
Madison County will hold a DEMOCRATIC Primary Election for the offices of Representative in Congress for the 22nd Congressional District and a REPUBLICAN Primary Election for the office of Representative in Congress for the 22nd Congressional District.
Hours for Early Voting:
Saturday, August 13: 9am to 5pm
Sunday, August 14: 9am to 5pm
Monday, August 15: 10am to 6pm
Tuesday, August 16: 12pm to 8pm
Wednesday, August 17: 10am to 6pm
Thursday, August 18: 12pm to 8 pm
Friday, August 19: 10am to 6pm
Saturday, August 20: 9am to 5pm
Sunday, August 21: 9am to 5pm
Primary Election Day is Tuesday, August 23, 2022, polls will by open from 6:00 AM until 9:00 PM. Voters can look up their polling location or sample ballots by going to www.madisoncounty.ny.gov/boe.
If you wish to vote by absentee, the absentee application forms are available from the Madison County Board of Elections by calling 315-366-2231 or can be downloaded from the Elections website at www.madisoncounty.ny.gov/boe. You may also come into our office at 138 North Court Street, Building #4, Wampsville, fill out an absentee form and vote in person. You may also apply for an absentee via the NYS Absentee Portal at www.absenteeballot.elections.ny.gov.
Please note that, per new changes in election law, if you have been issued an absentee ballot, you are no longer eligible to vote in person on the machine during Early Voting or on Election Day.
It is too late to register to vote for this Primary Election. This time is available to facilitate voters who wish to vote early. No votes (early or absentee) will be tallied until the close of polls on election night.
Press release courtesy Madison County