Historical Marker Dedication Ceremony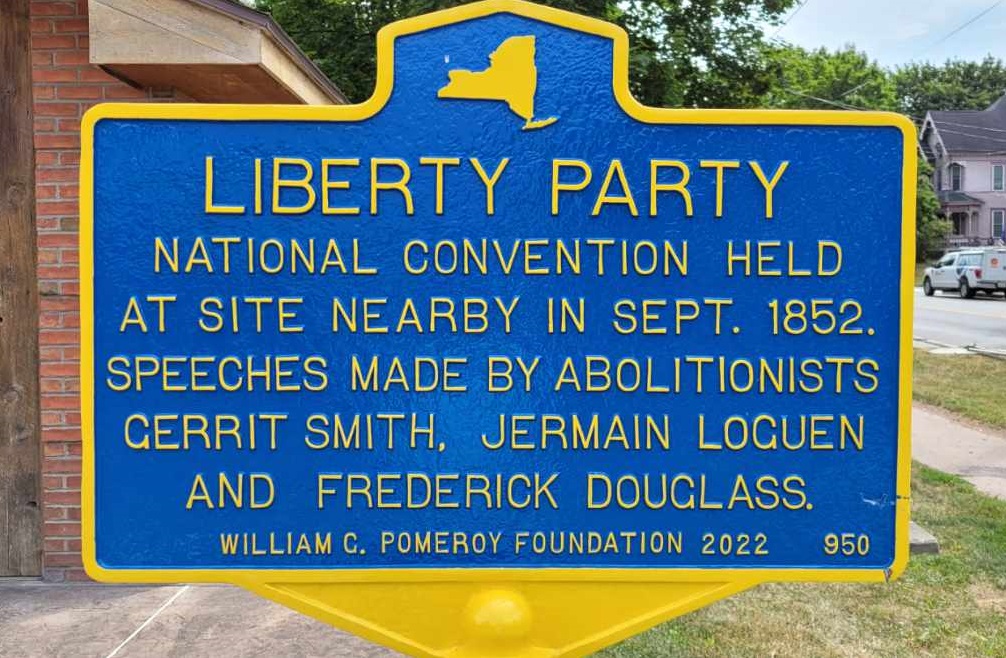 CANASTOTA, NY – On Friday, September 2, 2022 a dedication ceremony for a recently-installed historical marker will be held in the Village of Canastota.
The marker will commemorate the 170th anniversary of the Liberty Party national convention of 1872, the only presidential convention ever held in Madison County. The Liberty Party's presidential candidate was William Goodell, a native of what is now the Town of Coventry in Chenango County, New York.
The Liberty Party was an anti-slavery abolitionist organization and were considered to be 'radicals' in their day. Speakers at the convention included Gerrit Smith, Jermaine Loguen and Frederick Douglass – all well known abolitionists.
The dedication will take place at 12:00 p.m. at the Town of Lenox Skate and Bike Park near the Watson Wagon exhibit on South Peterboro Street. Plenty of parking will be available.