Canastota police officer assaulted in the line of duty, suspect arrested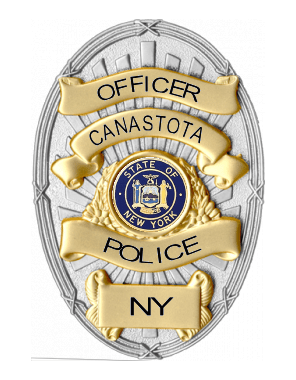 CANASTOTA, NY – At 2:12 p.m. on September 7, 2022 the Canastota Police Department was requested to check on a report of a suspicious person located in the Liberty Resources parking lot on N. Main Street in the Village of Canastota.
Upon arrival, a Canastota Police officer reported a male subject was acting in a disorderly manner. The officer approached the subject, who attacked the officer unprovoked and repeatedly punched him in the face and head.
The officer requested backup, and a deputy from the Madison County Sheriff's Office arrived on scene. The deputy was able to deploy his stun gun on the subject and secure him until additional officers arrived.
The officer was transported to an area hospital, where Wednesday night he underwent surgery for his injuries. The officer's identity and condition will not be released at this time.
The subject is identified as 25-year-old Richard Branch, Jr. of Canastota. He was arrested on the following charges:
One count of felony assault of a police officer in the first degree
Two counts of robbery
One count of criminal possession of a weapon
One count of menacing
One count of attempted assault with intent to cause injury
One count of reckless endangerment
Branch was transported to Oneida Health Hospital for evaluation and treatment. He was released and is currently being held in the Madison County Jail, where he is awaiting arraignment Thursday morning.
The Canastota Police Department would like to thank the Madison County Sheriff's Office and Greater Lenox Ambulance Service for their assistance with this incident.
If anyone has any information or surveillance video of the incident they're asked to call Canastota Police at (315) 697-2240. Calls can be kept confidential.
UPDATE 9-8-22: Branch was arraigned in Madison County Jail centralized arraignment court Thursday morning. Bail was set at $50,000 cash or $125,000 bond. The officer is in stable condition and recovering from surgery.