Job vacancy: DPW Motor Equipment Operator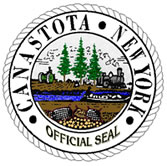 The Village of Canastota Department of Public Works is seeking qualified applicants for the position of Motor Equipment Operator (MEO).
Minimum qualifications include one year of full-time paid experience or part-time equivalent in the operation of automotive equipment or an equivalent combination of training and experience. A Class B commercial driver's license issued by the New York State Department of Motor Vehicles is required at the time of appointment.
Interested applicants may send a resume and three (3) professional references to Jeremy Ryan, village administrator, at 205 South Peterboro St., Canastota, New York 13032 or via email to jeremy.ryan@canastota.com. Phone calls will not be accepted.
The following is a description of the duties and responsibilities of the position, as provided by the Madison County Personnel Office:

MOTOR EQUIPMENT OPERATOR
DISTINGUISHING FEATURES OF THE CLASS: This is manual work involving safe and efficient operation of various types of motor equipment and the performance of routine manual duties related to the operation of the equipment. The work also involves the performance of a variety of unskilled labor tasks and minor automotive repair work. This class is distinguished from that of Heavy Equipment Operator in that the work primarily involves the operation of motor equipment that is not classified as heavy equipment. The incumbent may however, operate heavy equipment on a relief or trainee basis. The work is performed under the general supervision of higher level personnel. The incumbent does related duties as required.
TYPICAL WORK ACTIVITIES:
Operates equipment in connection with the removal of snow, refuse, and in the transportation of stone, gravel, and other road and bridge construction materials;
Operates and transports a variety of equipment and tools associated with road and bridge construction and maintenance;
Performs manual tasks such as loading and unloading trucks, digging ditches, cutting trees and brush, flushing storm sewers, cleaning culverts, placing traffic signs, shoveling snow, painting and road/bridge maintenance work;
Performs minor mechanical repairs on automotive equipment basically as a training device;
On occasion, may operate bulldozer, grader, power shovel or other heavy automotive equipment;
Services assigned vehicle and maintains it in clean condition;
May mow and perform lawn maintenance on highway department grounds;
May clean garage equipment storage areas, restrooms, offices, kitchen area and highway office building;
May perform certain building maintenance activities;
May transport parts and materials for garage and office operations;
May operate and cook in the garage kitchen during the winter.
FULL PERFORMANCE KNOWLEDGES, SKILLS, ABILITIES, AND PERSONAL CHARACTERISTICS: Good knowledge of the operation of trucks, tractors, and other types of automotive equipment; working knowledge of the vehicle and traffic laws and regulations governing the operation of motor vehicles and equipment; ability to perform minor automotive repairs; ability to understand and follow oral and written instructions; ability to communicate effectively both orally and in writing; ability to get along well with others; manual dexterity; mechanical aptitude; good hand and eye coordination.
MINIMUM QUALIFICATIONS: One (1) year of full-time paid experience, or its part-time equivalent, in the operation of automotive equipment.
SPECIAL REQUIREMENT: Possession of an appropriate and valid New York State Commercial Driver's License (CDL) at the time of application and maintenance of said license for the duration of appointment.