Request for Bids: Municipal Building Janitorial Services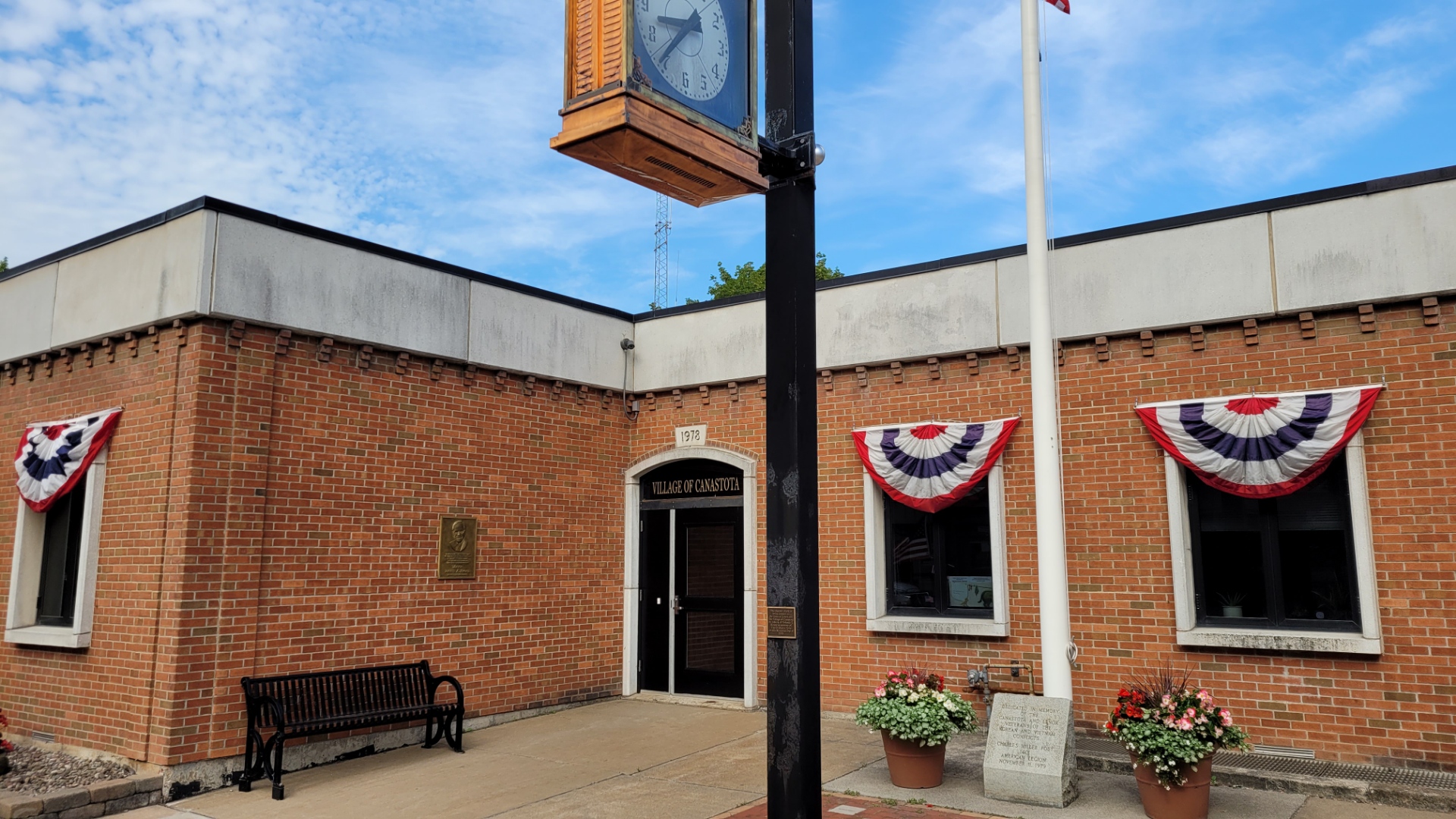 REQUEST FOR BIDS
VILLAGE OF CANASTOTA AND TOWN OF LENOX
MUNICIPAL BUILDING CLEANING CONTRACT
The Village of Canastota is requesting sealed bids for janitorial services for the village/town municipal building, located at 205 South Peterboro Street in Canastota, New York. Specifications are listed below, and can be picked up at the Office of the Village Clerk Monday through Friday from 8:30 a.m. – 4:00 p.m.
All proposals must be submitted in writing in a sealed envelope and returned to the Village Clerk's office by 4:00 p.m. on Wednesday, February 22, 2023. Bids will be publicly opened and recorded on February 22, 2023 at the 7:00 p.m. Village of Canastota Board of Trustees meeting. The winning bidder will be notified by email or telephone.
The winning bidder must agree to prevailing wage and other federal, state and local employment requirements. Information on prevailing wage for this project will be provided upon request. A certificate of insurance for $1,000,000 of coverage and a bid security deposit of $200 must be included in the sealed bid packet. The deposit is payable by check to the Village of Canastota. Checks will be returned to all bidders after the completion of the bid process.
Minority- and women-owned businesses are strongly encouraged to bid. Prospective bidders interested in a walkthrough of the facility should contact the Village office prior to February 17, 2023.
The Village of Canastota reserves the right to reject any or all bids for any reason and readvertise the same.
Date: January 31, 2023
Village of Canastota
205 S. Peterboro Street
Canastota, NY 13032
(315) 697-7559
village@canastota.com
SPECIFICATIONS FOR MUNCIPAL BUILDING JANITORIAL SERVICES
DAILY RESPONSIBILITIES
Sort and empty trash and recyclables
Clean and sanitize restrooms and fountains
Clean and sanitize doors and door windows
Re-stock paper, soap, and sanitizer products
Pick up litter around building exterior
Maintain tidy storage and supply closets
Clean customer counters
WEEKLY RESPONSIBILITIES
Vacuum all carpets and rugs
Sweep and mop hard floors
Clean hallway runners
Dust furniture and fixtures
Clean windows
Clean stairwells
Vacuum elevator
MONTHLY RESPONSIBILITIES
Clean blinds and curtains
Polish furniture
Clean refrigerator
OTHER DUTIES
Clean ceilings, vents and light fixtures (quarterly)
Shampoo and scotchgard carpets (twice annually)
Replace light bulbs (as needed)
Report any required maintenance to village office

The winning bidder will provide all paper products, cleaning equipment, and supplies. Please provide a per-hour labor cost for any additional work not covered in the list above.