New marker commemorates the legend of Old Phoebe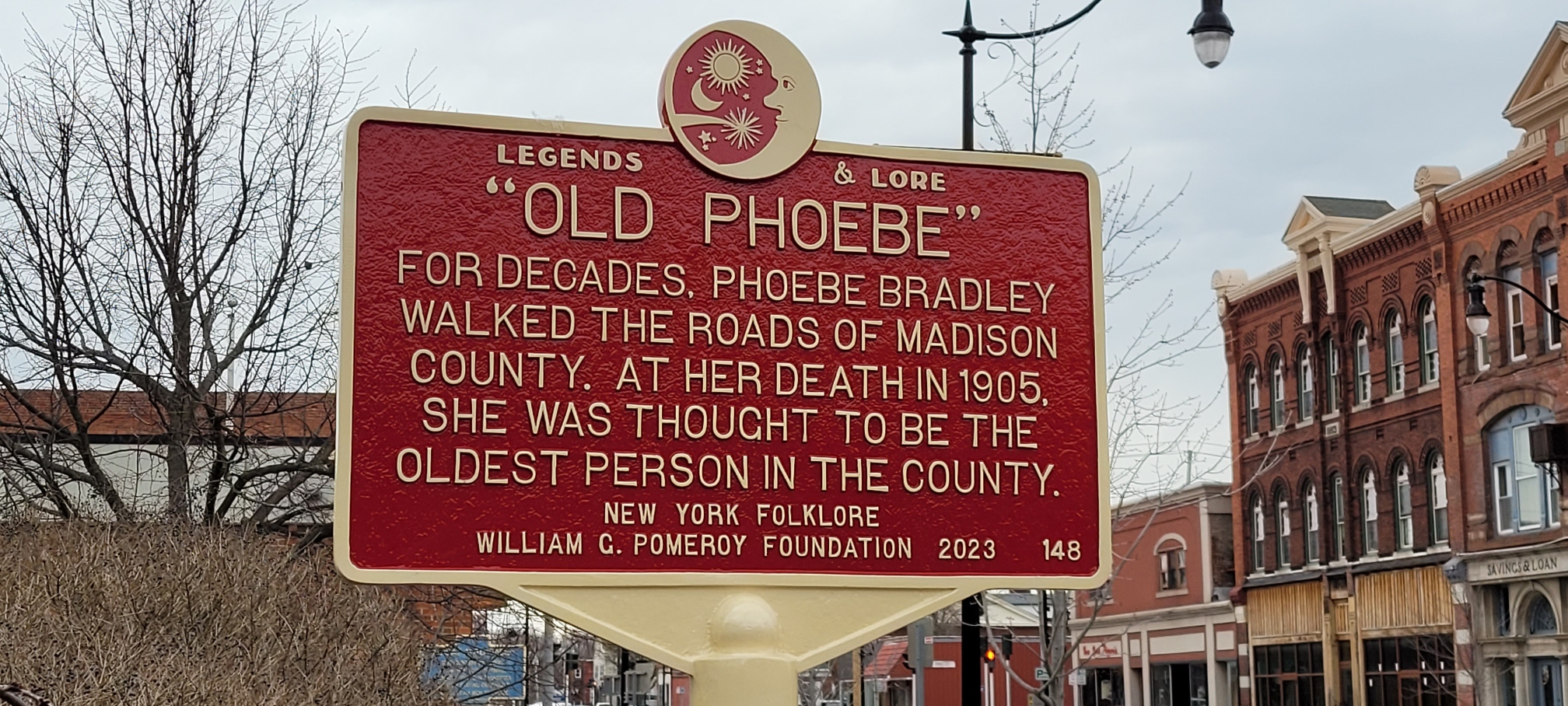 CANASTOTA, NY – A ceremony was held on Monday, April 3, 2023 to dedicate a new "Legends and Lore" marker in memory of "Old Phoebe".
The marker, which is located on the corner of Peterboro Street and Railroad Street next to the municipal building, celebrates the legend of Phoebe Bradley. Village Historian David Sadler researched the legend and worked to obtain the marker on behalf of the village. Sadler spoke at the ceremony and offered some background on Old Phoebe. Here is the text of his remarks:
Welcome to the Old Phoebe historical marker dedication.
Phoebe Bradley, or "Old Phoebe", was an eccentric, colorful, and legendary character who wandered the roads of northern Madison County during the late 19th century, and made her home in the Goose Pasture just east of Canastota. She occasionally wandered as far west as Manlius in Onondaga County. Just imagine an 80-year-old-plus woman walking up the steep Brinkerhoff Hill in Chittenango in the late 1800s!
In 1899 Fred Plumb, a Canastota photographer, took a photograph of her in front of the Canastota Village Hall. Edward G. Barlow, Canastota artist, turned the picture into an oil painting, which now is a prized possession of an art collector in San Francisco, California. A copy hung in the Canastota mayor's office and is now in the Canastota Canal Museum.
Old Phoebe died in 1905 at the age of 89 in the Madison County House in Eaton. She is buried in an unmarked grave at the cemetery on the former Madison County House grounds.
I would like to thank the William G. Pomeroy Foundation for approving the grant that made this historical marker possible.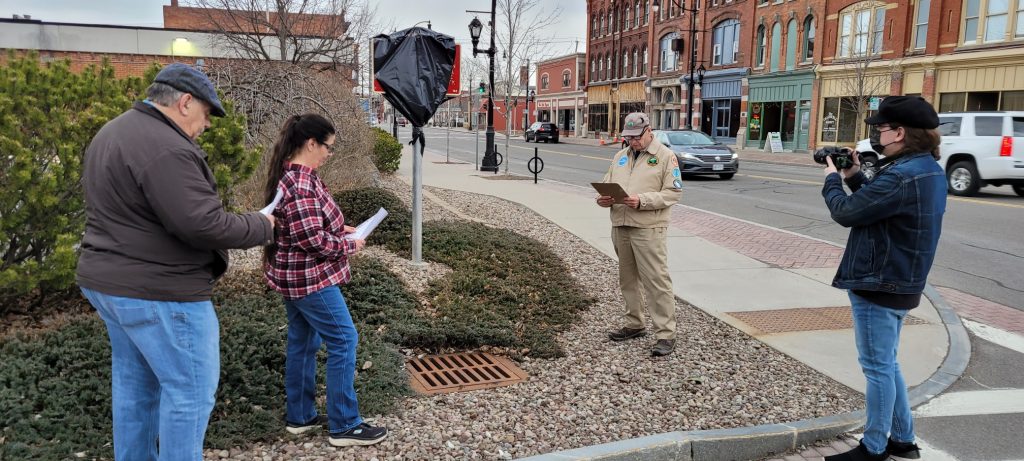 Historian David Sadler offers remarks at the dedication ceremony on April 3rd, 2023.