2023 Holiday Decorating Contest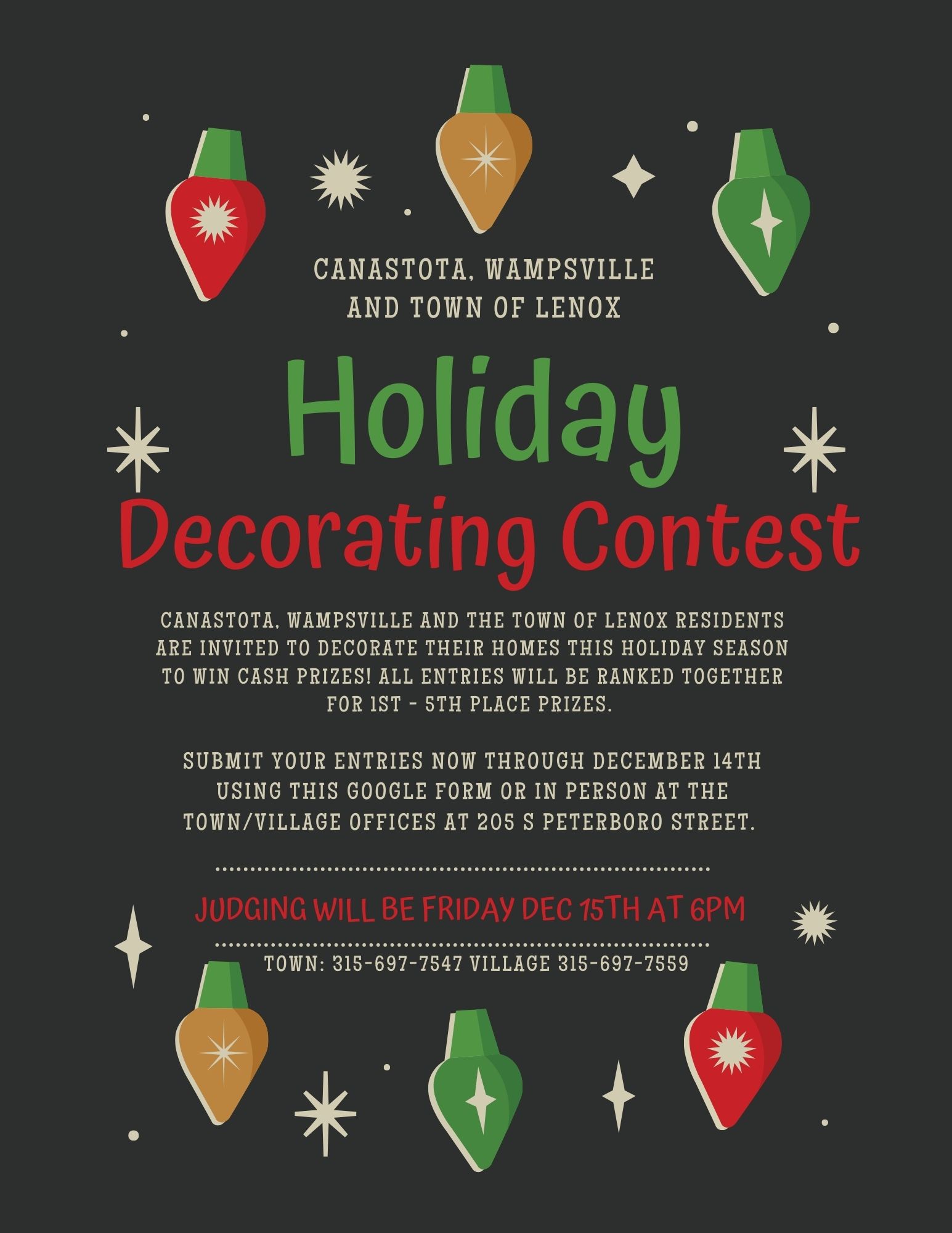 Village of Canastota, Village of Wampsville and Town of Lenox residents are invited to decorate their homes this holiday season to win cash prizes!
Submit your entries now through December 14th using this Google form or in person at the town and village offices at 205 S. Peterboro Street.
Judging will take place on Friday, December 15th at 6:00 p.m. All entries will be ranked together for 1st – 5th place prizes.
For more information call the Town of Lenox office at 315-697-7547 or the Village of Canastota office at 315-697-7559.