Traffic Alert for Route 13 bridge project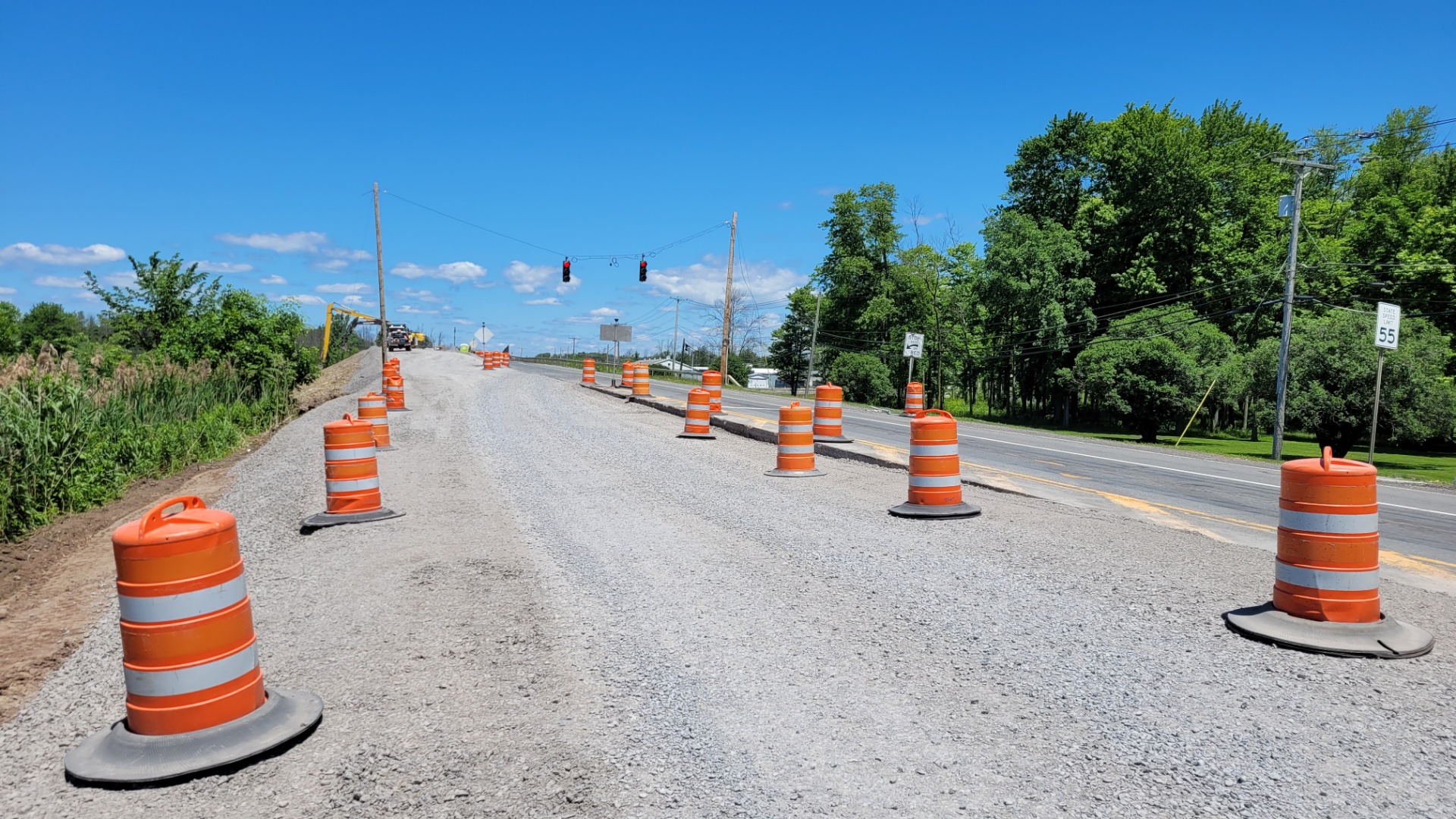 PRESS RELEASE
6-15-22
The New York State Department of Transportation and Village of Canastota are notifying residents of upcoming changes to the construction work on the Route 13/Peterboro Street bridge over the NYS Thruway.
Within the next week, traffic will be switched to the "phase 1" portion of the new bridge deck. Then, beginning Wednesday, June 22 or Thursday, June 23, demolition of the existing bridge will begin.
Due to state regulations regarding lane closures on the Thruway, this demolition work will take place between 6 p.m. and 4 a.m. from approximately June 22 through June 29. Variable Messaging Sign (VMS) boards will be in place a week before the work begins so drivers can be notified.
The overnight work will not impact the Canastota High School graduation ceremony scheduled for Friday evening at the Boxing Hall of Fame. The DOT says work will not begin that night until the ceremony is complete.
Approximately two weeks later, piledriving will commence for the "phase 2" portion of the new bridge. This "phase 2" construction will also happen overnight.
Some of this construction and demolition work will be noisy and may be audible throughout the village.
Anyone with questions can email the NYS DOT at Guy.Hulbert@dot.ny.gov or the Village of Canastota at village@canastota.com.