New historical marker commemorates 1852 presidential convention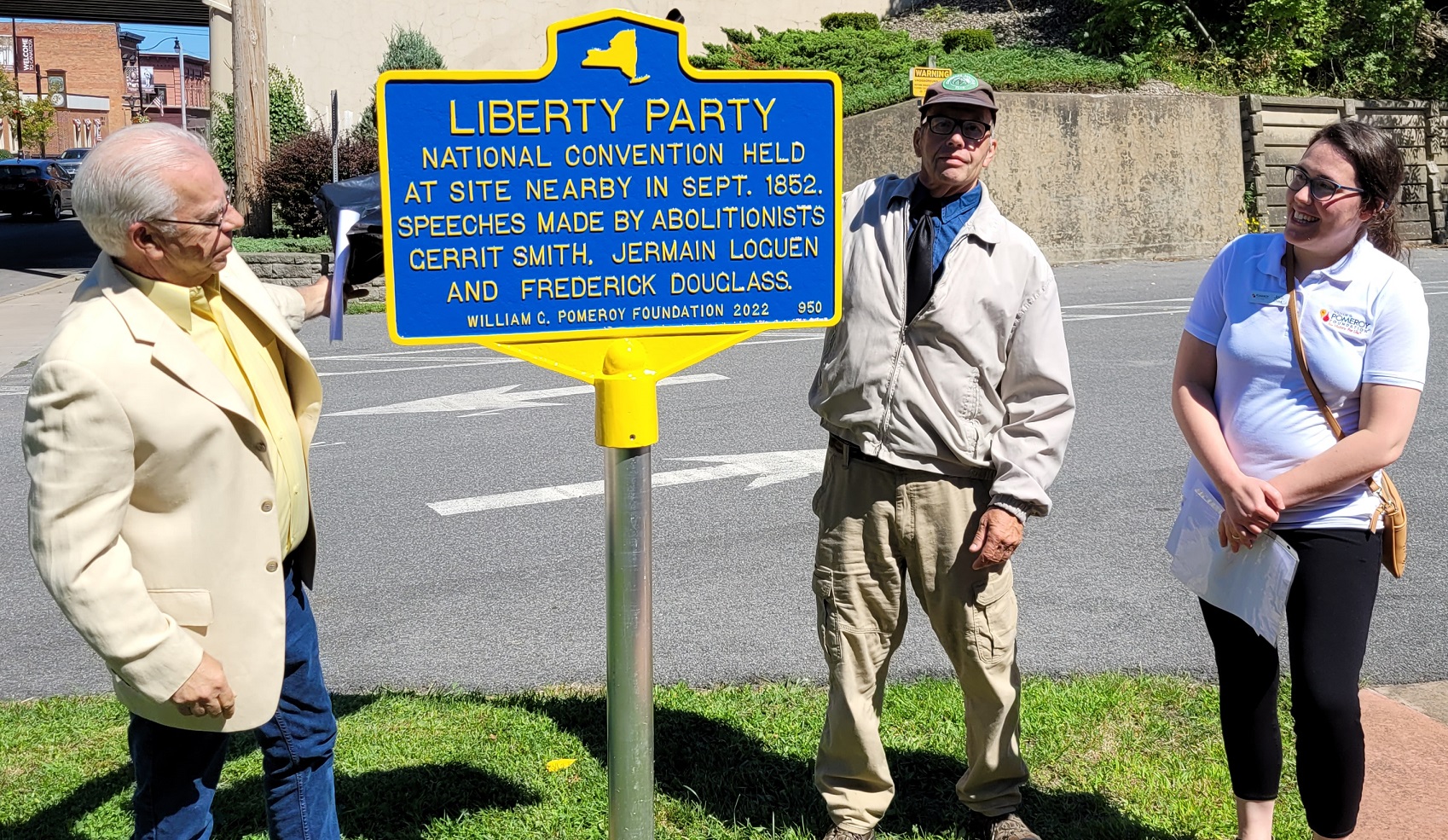 CANASTOTA, NY – An important part of Madison County history was memorialized Friday with the dedication of a new roadside historical marker.
At a noon ceremony, representatives from the Village of Canastota, Town of Lenox, Madison County, and the William G. Pomeroy Foundation gathered to unveil a new plaque marking the 170th anniversary of the Liberty Party national convention, the only presidential convention ever held in Madison County. Village and Town Historian David Sadler, who researched the convention and led the efforts to fund the plaque and erect the marker, presided over the dedication and explained the story behind it.
According to Sadler, on September 1st and 2nd, 1852, the Liberty Party convention was held in Canastota, near the current railroad overpass on Peterboro Street. William Goodell, a native of what is now the Town of Coventry in Chenango County, was the party's nominee for the presidential election of 1852. Convention speakers included noted abolitionists Gerrit Smith of Peterboro, Jermaine Loguen of Syracuse, and Frederick Douglass of Rochester.
"This marker will be a reminder of the efforts of the Liberty Party to end slavery in the United States, and of the great Civil War that followed. The purpose of these roadside historical markers is to remind, recognize, and educate people of events in the historic past," said Sadler.
The Pomeroy Foundation donated a grant of $1,440 to fund the marker. Jodi Oakes, a research historian, represented the Foundation at Friday's ceremony.