2023 sidewalk replacement underway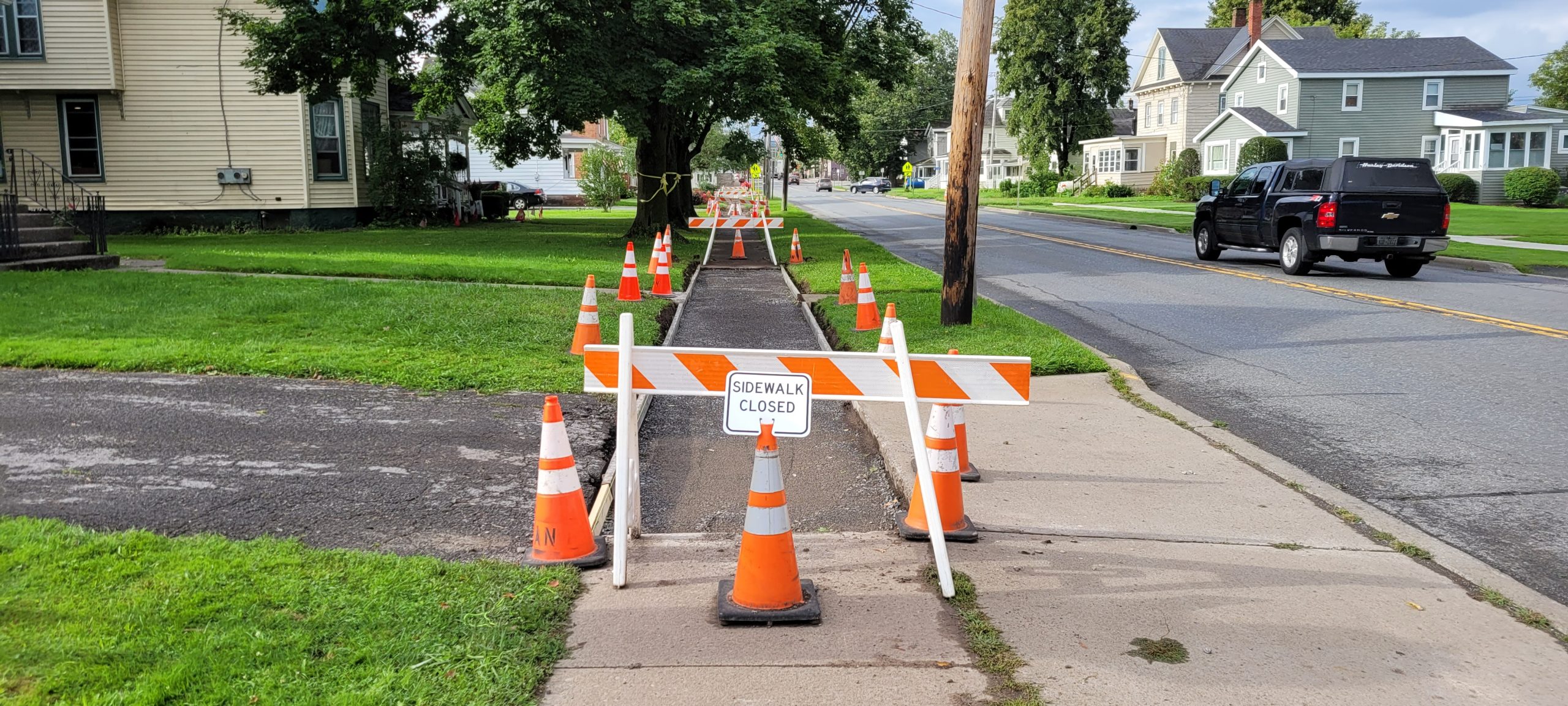 CANASTOTA, NY – An alert for those who will be driving or walking in the Village of Canastota over the next few weeks.
This week, Department of Public Works crews started the process of replacing damaged sidewalks throughout the village. Some of these sidewalks have been deemed unsafe due to age and weathering, while others will be temporarily displaced by the tree removal project tentatively scheduled to begin in late August.
If you see one of our DPW crews working on a sidewalk, please drive slowly and give them space to operate their equipment. Also, if you see any cones, tape, or sidewalk forms please avoid the area so you don't disturb the setting concrete. Sidewalks which are not allowed to dry properly will need to be repoured, and that is an unnecessary additional expense to village taxpayers.
The village plans to have this year's sidewalk project complete by late summer. More sidewalks will be added to the ongoing list for 2024.
Anyone with questions about the village's sidewalk replacement program can contact the village office at (315) 697-7559 or village@canastota.com.