Historic marker commemorates Great Fire of 1873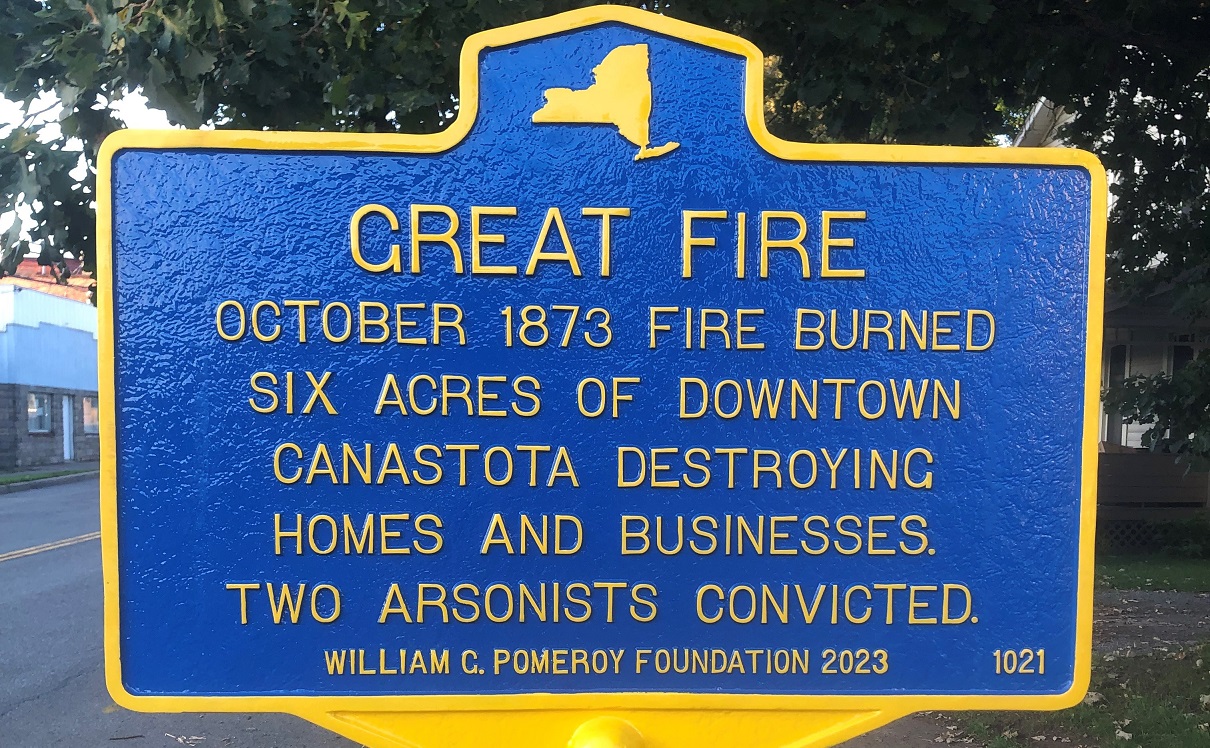 CANASTOTA, NY – The Village of Canastota is inviting residents to attend a public ceremony for a historic marker commemorating the "Great Fire of 1873".
Village Historian David Sadler secured a grant from the William C. Pomeroy Foundation to mark the approximate location of the fire. It destroyed several blocks of Downtown Canastota, including dozens of homes and businesses. The Village DPW installed the blue and gold plaque earlier this month.
The Canastota Herald published a detailed account of "The Terrible Fire" in October of 1873. You can read that article here, courtesy of the Canastota Public Library.
A dedication ceremony will be held on Friday, October 27 at 5:00 p.m. at the site of the marker – 127 N. Peterboro Street. The public is invited to attend. October 27, 2023 is exactly the 150th anniversary of the fire.