Internet Purchase Exchange Location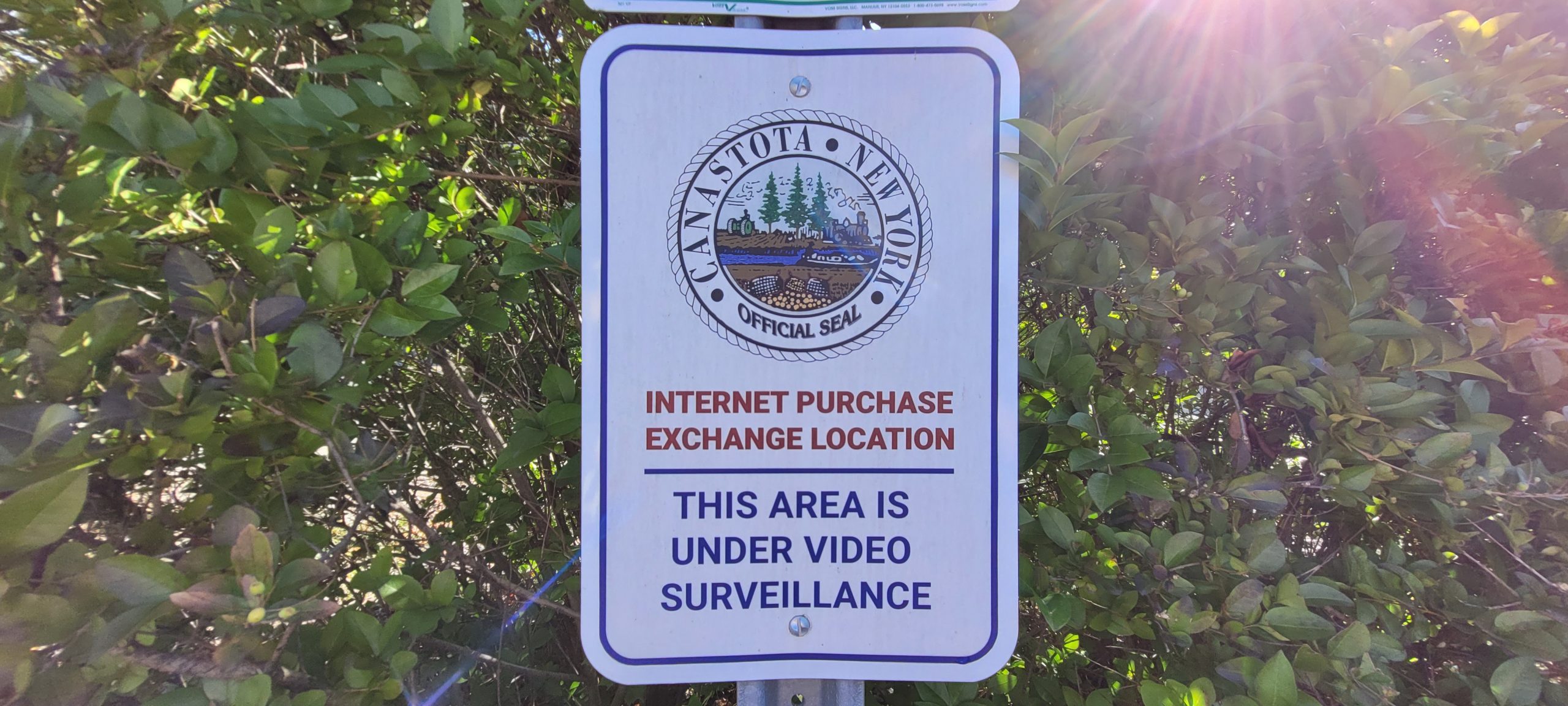 Did you know the Village of Canastota and Town of Lenox offer a secure public place for the safe exchange of items bought and sold online?
Located in the parking lot of the Canastota/Lenox municipal building at 205 S. Peterboro Street, these spaces can be used for internet buyers and sellers to meet and complete their transactions in a public, open, and clean location. The well-lit lot is adjacent to the Canastota Police Department and is monitored by security cameras 24 hours per day, 7 days a week.
For more information contact the Canastota village office at (315) 697-7559 or village@canastota.com.